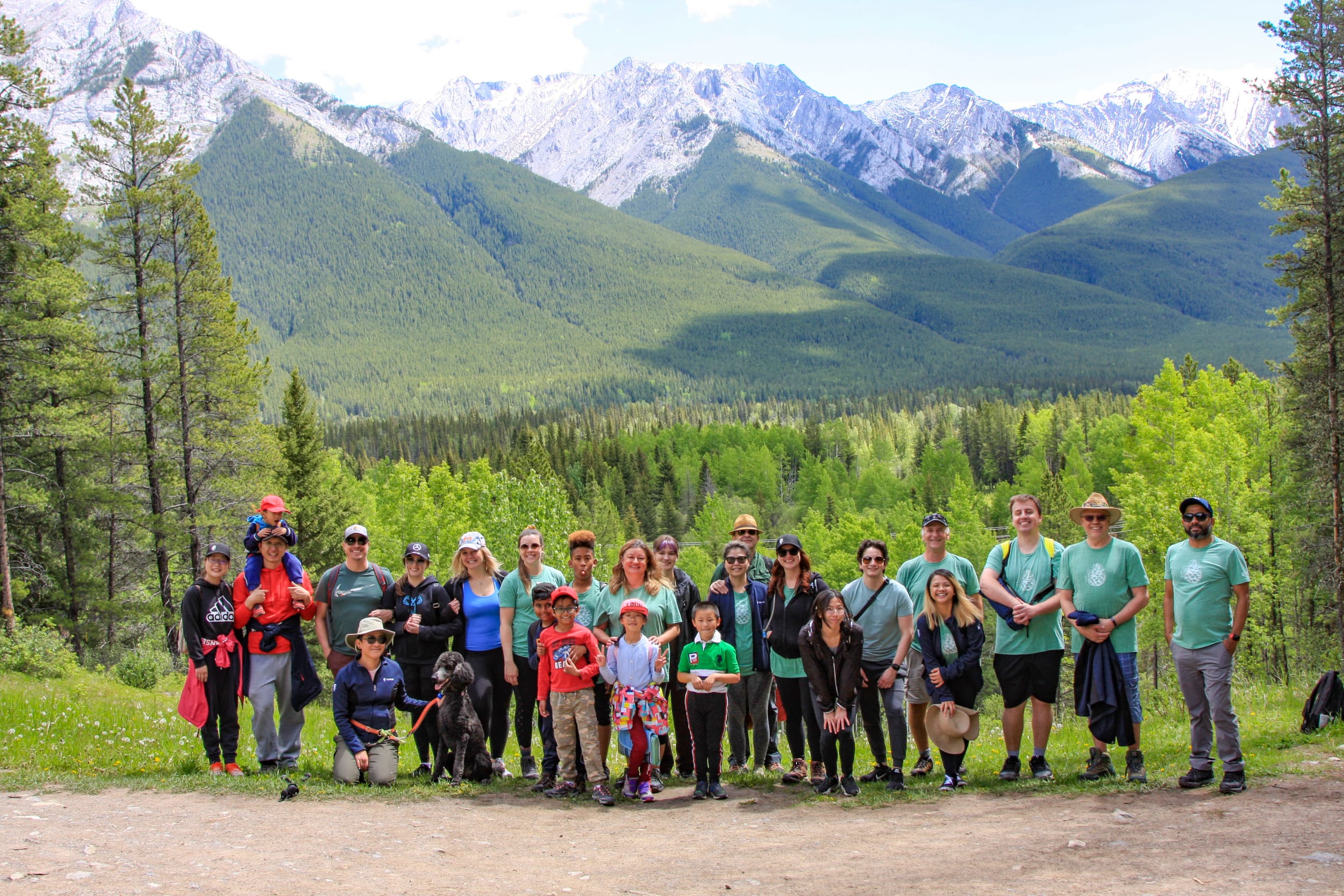 About Us
Nestled within the foothills of the majestic Canadian Rockies, we are based in Calgary, Alberta, Canada. From our humble beginnings in 2005, our family has grown and keeps on going.
We are a women owned and managed technology company specializing in the delivery of communication and data solutions for publicly facing and community serving organizations.
Tykans is a company of passion-filled people making a difference for our customers. We foster a positive, supportive, and inclusive culture where we encourage each other in work and life.
Ideas made possible.
Our core values
Our core values make up our DNA. This is what we're all about.
People
Surrounded by people that inspire us and empowered by ideas and talents, we foster a culture that together, anything is possible.
Teamwork
We are a cohesive team, collectively focused on creating technology solutions. We listen deeply to our customers and share our knowledge, skills, and talents to achieve the best outcomes.
Innovation
We transform our customers' goals into sophisticated, innovative solutions. Following the motto "from good to great", we continuously seek improvement to go beyond the expectations of our customers.
Quality
Quality is at the forefront of everything we do. We drive excellence at all levels, bringing out the best in everyone. We deliver a top-notch experience from start to finish.
---
Our culture
Inclusive
We love to share our experiences and embrace our respective cultures. Our team is made of people from all over the globe, offering different perspectives and fresh ideas in a safe and inclusive environment where we learn and grow together. Come as you are, be who you are-we'd love to meet you.
Family
Our team feels like a family who trust and depend on each other. Friendships formed enrich our lives, as we make time to connect with one another in the office or remotely.
Active
Physical and mental wellbeing is our top priority. There are social clubs, from gardening to cooking and more, complemented by many year-round indoor and outdoor activities. Our employees enjoy an onsite gym, wellness and massage therapists, and fitness classes. We support and encourage individual interests outside of work and live a fruitful life.
Viva la vida
Be it an achievement, brilliant idea, or simply a good day, there's always a reason to celebrate. We uplift and encourage each other in our journeys, projects, and life. We love food and hanging out - bring your favourite recipe and come join the party!
Fun facts
84%
Team members who love spicy food
65%
Team members who have climbed a mountain
81%
Team members who love pizza
50%
Drink coffee over tea
73%
Like dogs more than cats